About
While working on a healthcare project with a heavy behavior change component, I decided to change a behavior of my own as an empathy exercise. That behavior happened to be one of the toughest habits to kick — smoking cigarettes. No biggy. I was moving in with my now fiance so (thanks to her) I had a deadline to work with.
I was playing with atmospheric interfaces around then, and remembered a little prototype from awhile before originally intended to be a game. I also loved the concept of Forest, the concentration app, and pondered how to marry the two ideas.
Concept
I arrived at a simple solution: the object is to build a city by collecting and spending coins, which can be earned in two ways: by logging in, you get coins for the amount of days since you started or abstained from a behavior. You can also reward youself with a coin if you feel like you deserve one. For better or for worse, the app is built on the honor system. It works best in supporting intrinsic motivation rather than creating it (the holy grail of BC).
With the UI and mechanics in place, it was ready to go for the move in date.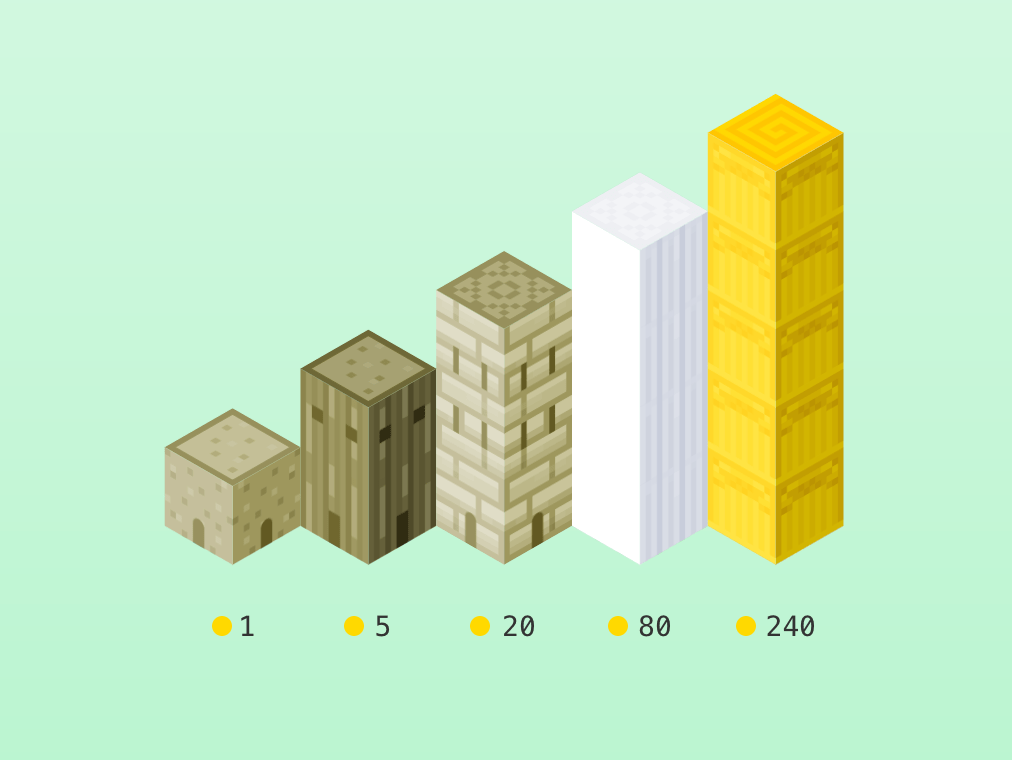 If you want to play around with the builder you can try it here.